Apply Online
Ready to apply for a home loan? We make it easy!
Current Rates
Some of the most competitive rates around. View them now!
Home Loans to Enrich Your Life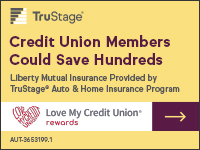 Important Additional Home Equity Line of Credit Information
Home Equity Lines of Credit are variable based on the Wall Street Prime Index and may adjust quarterly. Floor rate is 3.25%. Maximum APR is Prime plus 4%. Upon approved credit – based on credit qualifications. Applicable interest rate varies depending on your credit qualifications and loan to value ratio. Maximum Home Equity loan is $200,000.  Consult your tax advisor for tax deductibility. Closing costs can range up to $399.
Pursuant to the Secure and Fair Enforcement for Mortgage Licensing Act (S.A.F.E. Act) of 2008, DayMet Credit Union and all Mortgage Loan Officers employed by DayMet Credit Union are registered with the Nationwide Mortgage Licensing System Registry (NMLS Registry). A unique identifier (NMLS Number) has been assigned to the Credit Union and each Mortgage Loan Officer.
You are encouraged to use the NMLS Identification Number(s) to conduct additional research within the NMLS Consumer Access website. NMLS Consumer Access is a free service for consumers which provides licensing information for mortgage lending institutions and individual Mortgage Loan Officers. You may access this service by visiting the NMLS Consumer Access website at:
http://www.nmlsconsumeraccess.org.
NMLS #412460